Always Handcrafted is not some company slogan.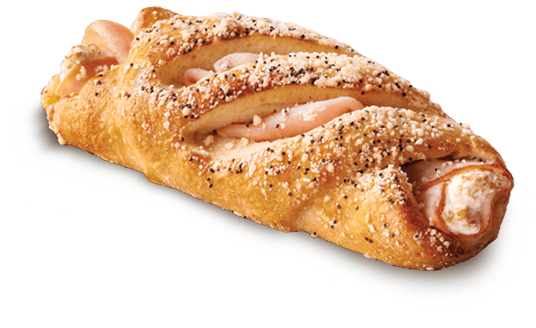 Loaded with Deli Sliced Meats & Cheeses. We never use flowable fillers, only real Deli Quality.
Hand Topped with tasty Parmesan Crumble Streusel.
We hand cut Baguette Slits to allow even baking throughout our sandwich.
Our soft, flavorful melt is hand rolled. Delicious baked or microwaved.
Meats & Cheeses from end to end so your first bite is as good as the next.